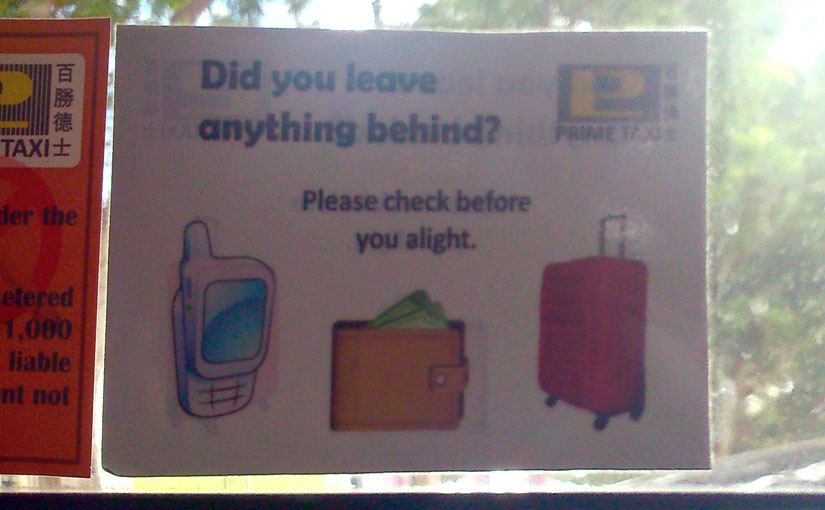 Transitive and phrasal verbs and taxis
The word 'alight' didn't used to really be part of my vocabulary, probably because in the US we had a car and we drove ourselves everywhere we couldn't walk or fly. In Singapore we use buses, trains and taxis to get around. So now I hear automated announcements that say something like:
The next stop is XXX interchange. Passengers traveling to YYY, please alight at the next station.

Please allow passengers to alight before boarding.
That's all very well and good. I have nothing against the verb 'alight'. I don't think there's necessarily a better word to use, if you want an expression more formal than 'get off (or out of) the vehicle'.
No, what amuses me is when 'alight' is used transitively to mean 'drop someone off'. Or when someone means 'drop you off' and only says 'drop you'.
May I alight you here?

May I drop you here?
I don't think it's just taxi drivers who use 'drop' to mean 'drop off', though. I think non-Singaporean native English speakers say that too, don't we?
This is language evolution in progress. Why shouldn't any verb be able to take an object? Why shouldn't we just kill off—I mean, um, kill—all those pesky phrasal verbs? Maybe this is the future.